First impression of New York Fashion Week: fashion gets 'harder' Fashionoffice looked through the shows of the first days. Hervé Léger by Max Azira for example...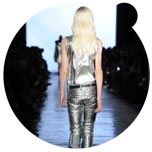 Technical 'Gravity' suits for space in 'The Guardians of the Galaxy' vagabond style
...seen at the new Fall/Winter 2014 Diesel Black Gold women's collection...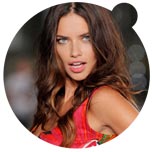 Desigual's flower prints and love notes for SS2014 The collection was presented in Barcelona with Adriana Lima on the catwalk and in New York where the Spanish label...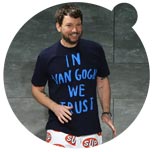 'In Van Gogh We Trust'
Libertine designer Johnson Hartig walked the MBFW New York catwalk dressed in a t-shirt with art-addicted writing. The collection reminds at the first...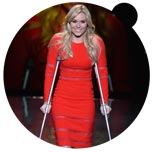 Lindsey Vonn on the catwalk in New York US athlete Lindsey Vonn changed the slopes in Sochi with the catwalk in New York and appeared at the Go Red For Women show...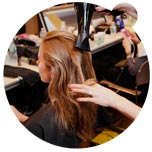 Hairdo at Stella McCartney's Autumn 2014 show Aveda Global Creative Director Antoinette Beenders explains how to make it: drying the hair, twirling selected strands...