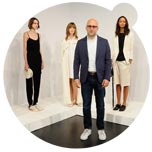 Steven Alan
...presented at Mercedes-Benz Fashion Week New York men's suits adjusted for women and sexy combinations such as the oversized sports sweater...

Albert Yanuar
...is one of the up and coming designers featured by Indonesia Fashion Forward (IFF) on the opening day of Jakarta Fashion Week 2014...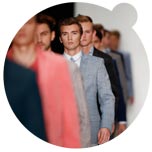 Men's wear 2014 presented in Moscow At Mercedes-Benz Fashion Week Russia, men's wear label Sudar presented the collaborative SS2014 collection styled by Leonid Alexeev...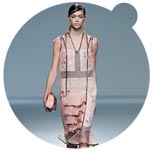 Spanish designers Victorio & Lucchino at MBFW Madrid
"Everything is lightened by a subtle transparency, which constitutes our social message." explain the Spanish designers...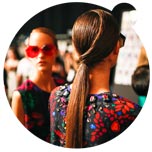 Shiny hairstyle inspired by gemstones
Aveda's nature/technological inspired look for the New York runway show of Osklen Spring/Summer 2014...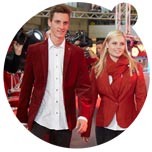 Gregor Schlierenzauer and Anna Fenninger
The popular members of the Austrian ski team were selected by fans for the 'Goldene Teekanne' (golden tea pot)...