15 July 2015

Marina Hoermanseder SS16 will be the opening show of Vienna Fashion Week.15 in September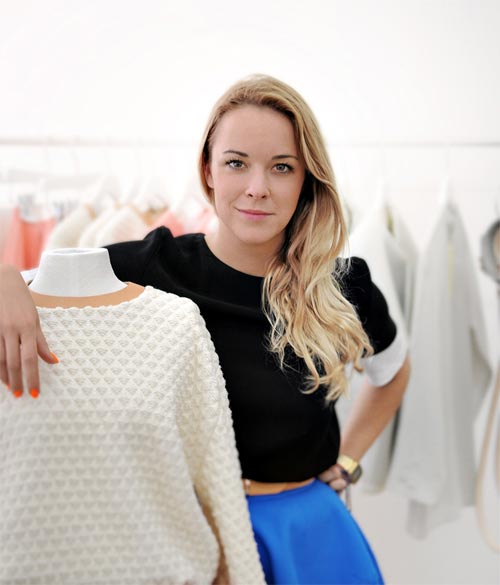 Vienna Fashion Week announced that this year's event will be opened with the catwalk show of the new Spring/Summer 2016 collection by Austrian designer Marina Hoermanseder who was named recently by the publication 'Die Welt' the winner of Berlin Fashion Week. Marina Hoermanseder's collection, which is inspired by the clothing tradition during Austro-Hungarian Monarchy, the world of orthopedic corsets and the lightness of French couture, convinced also Fashion Council Germany; Hoermanseder was included into the council's new funding program.
The opening show of MQ Vienna Fashion Week.15 is announced for 7 September 2015 (for invited guests only). The fashion week will run until 13 September 2015.
fig. above: Portrait Marina Hoermanseder. Photo: (C) Cecilia Leitinger.
fig.: Catwalk of Marina Hoermanseder Spring/Summer 2016 at the garden of Kronprinzenpalais on 10 July 2015 during Mercedes-Benz Fashion Week Berlin. Left: Leather bag with flower embellishment; right: corset - inspired by orthophedic leather constructions, embellished with blooming flowers in combination with lightly flowing wide skirt. Photos: (C) 2015 KOWA-Berlin.