22 June 2015

New volumes for jackets - seen at Diesel Black Gold Men's Wear SS16 presentation in Milan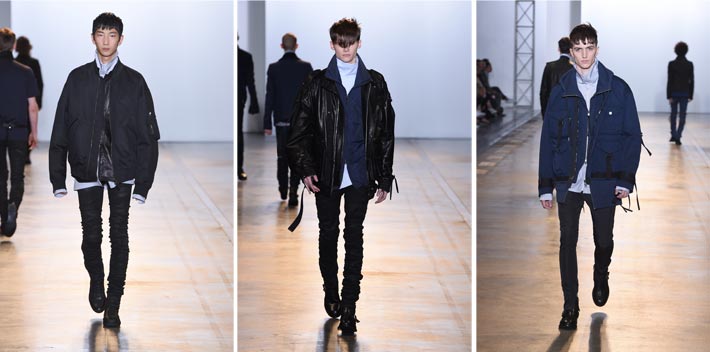 Today, Diesel Black Gold presented the new men's wear Spring/Summer 2016 under the title 'Urban Safari'. The collection presentation is accompanied by Twitter posts from behind-the-scenes and catwalk.

Creative director Andreas Melbostad's exploration of living in an industrial, metropolitan environment is visually expressed with new silhouettes for classical jackets like the bomber, leather jacket or parka in oversized cut (on view at the images above). The styling of the collection items is carried by an adventurous and functional spirit: the stylists selected canvas desert boots, biker footwear and basketball-inspired shoes. Pants-highlights are the extra-long jeans (image above left - the over-length appears like a drapery along the leg) and trousers from glossy vinyl-like material (on view at the Twitter post below).
more confashion>