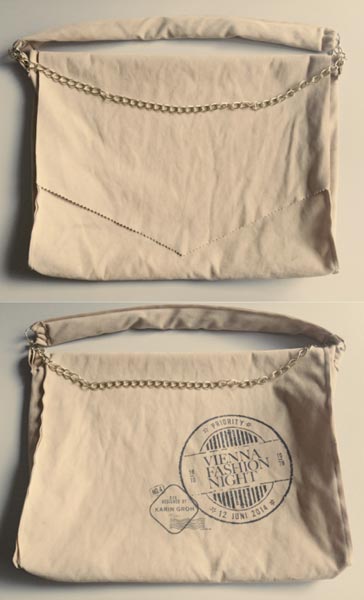 Catwalk shows and party at Vienna Fashion Night
On 12 June 2014, Vienna will celebrate for the fourth time the annual 'Vienna Fashion Night' with catwalk shows, party and with special prices and goodies at more than 50 stores like Roberto Cavalli or H&M. It's announced that for the first time even shops outside of the Inner City of Vienna will have their doors open until 22 o'clock on occasion of this fashion event. Additionally, the Vienna Fashion Night Award will be given to the designers with the most votes (more about the online voting for 2 categories, 2 prizes at the posting below).
This year, the catwalk show is contributed by Vivienne Westwood. The British label will show the upcoming Fall/Winter 14/15 collections of the lines 'Red Label' and 'Man' at Vienna's new hotel 'Park Hyatt'. The show can be viewed inside the hotel (with tickets) or via live-stream with drinks and sound by DJ Colette at the 'Fashion Night Bar' at Tuchlaubenhof which is located in the luxury fashion quarter, called 'Goldenes Quartier', of the city's 1st district.
fig.: The revenue of the charity bags (one costs 10 Euros, designed by Karin Groh) will be donated to the organization 'Cool Earth' for saving the rainforest. Patron of the charity is Vivienne Westwood. The bags are available at the participating locations of Vienna Fashion Night (7 until 10 pm) on 12 June 2014.
The Facebook posting by 'Vienna Fashion Night' from 13 May 2014 invites to the 'Erste Bank Vienna Fashion Night Award'-voting to select the winners (2 categories, 2 prizes) out of six designers: