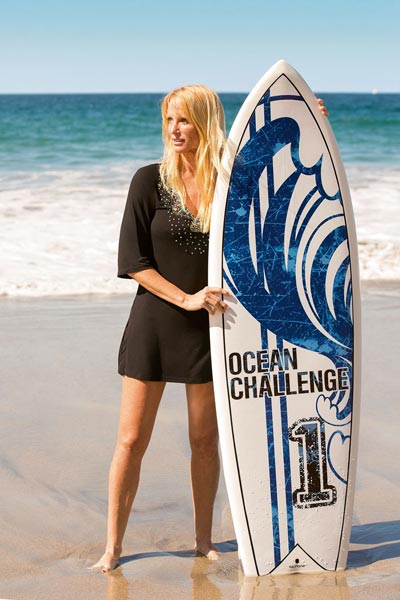 Freediver and environmentalist Tanya Streeter at Calzedonia's Ocean Girls challenge
On 21 May 2014, the First Episode: Feel The Frill-video of the new TV-series by fashion label Calzedonia in collaboration with the entertainment production company FremantleMedia was posted on the project's website calzedoniaoceangirls.com. Since 16 May, the 'Calzedonia Ocean Girls' realityTV-series can be viewed via Sky Uno HD.
Ten women compete in two teams over the duration of six weeks in various sports such as diving. The women receive support by professionals such as apnoea world champion and environmentalist (fights against plastic pollution) Tanya Streeter (photo right). The freediver was the guest during the first week of the TV-series (Tanya speaks in a video from behind the scenes). Even when there are two teams which compete, there will be only one winner who will become the first brand ambassador with the title 'Calzedonia Ocean Girl'.
During the adventure-reality-series, the ten women are accompanied by Simone Annicchiarico who is the presenter (image below with women), and Nico Gil, the physical and mental coach; Nico speaks about his work in a video which was posted on the website of the Ocean Girls today on 22 May 2014.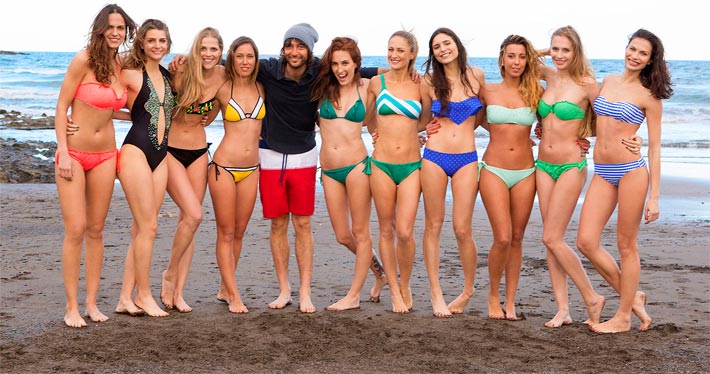 more confashion>