6 September 2016

Hunkemöller x Doutzen Kroes lingerie collection series 'Doutzen's Stories' premiered with video & stage stories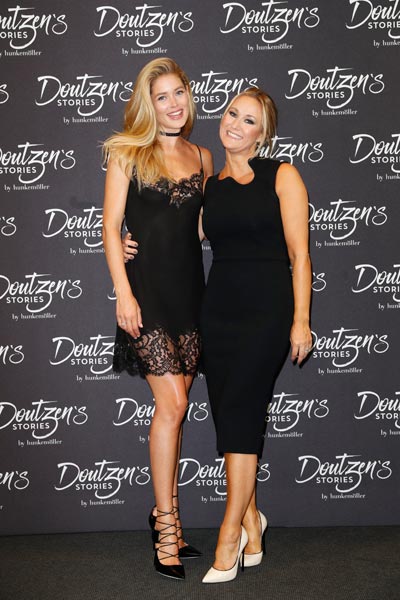 Even when the first 'Doutzen's Stories' collection by Hunkemöller in collaboration with the new ambassador of the lingerie brand model Doutzen Kroes won't be available in stores until 31 October (exclusive pre-sale online from 27 October), the presentation happened already two months before on 31 August in Berlin. Fitting to the title of the lingerie collection series 'Doutzen's Stories', the premiere of the first edition was staged theatre-like in a living/dressing room setting in front of guests from media. The show was accompanied by several videos which give insights into the campaign and the life of brand ambassador Doutzen Kroes. It's announced that each new collaborative collection - from lingerie over swimwear to a special dedicated sports range, will be released together with new stories by Doutzen Kroes who signed the contract with Hunkemöller for the next two years. For the premiere of the 1st collection, the new brand ambassador answers in an interview video some questions about her likes and dislikes. The campaign video was shot earlier this year in Rome and was screened during the media event which was streamed live via Facebook (embedded below).
fig.: Hunkemöller brand ambassador Doutzen Kroes and Hunkemöller design director Zoe Price-Smith at the presentation of the first 'Doutzen's Stories' lingerie collection at Hotel De Rome on 31 August 2016 in Berlin, Germany. Photo by Franziska Krug/Getty Images for Hunkemoeller; (C) 2016 Franziska Krug.