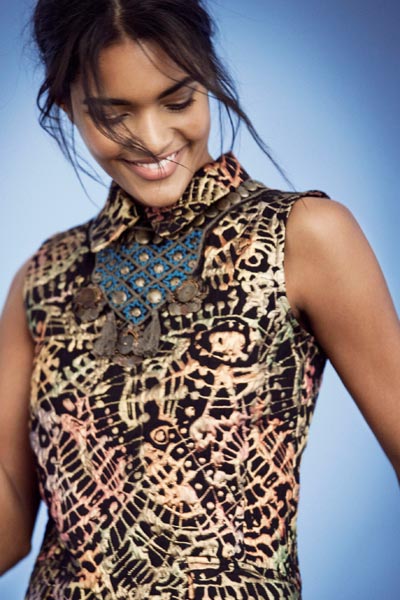 8 February 2016

Desigual gives first hint what will be on view via live stream on 11 February worldwide
On 11 February, Barcelona headquartered label Desigual will present the new Fall/Winter 2016 collection during New York Fashion Week. At the announcing press release, keywords like 'cultural, diversity' are used to give a first hint what will be on view at 15:00 (New York time; 21:00 in Austria) via live stream worldwide (#DesigualNYFW).
Desigual's teaser images show classical tailored pieces made of kaleidoscopic printed fabrics which capture the vitality of the world's cultures. The mixture - classical cuts and vibrant prints - mediates the impression of an elegant 21st century hippie. Inspirational source for the collection are the diversity of cultures which can be found in metropolitan cities worldwide and the creative power how it can grow on such grounds.
Today, Desigual posted following video on Facebook which references even with the music the global culture mix of the new collection.