Sport Trends at ISPO Munich, 8 February 2015

ISPO Munich presents new sport trends via videos and focuses on 'Health & Fitness' which coincides with the European Week of Sport in September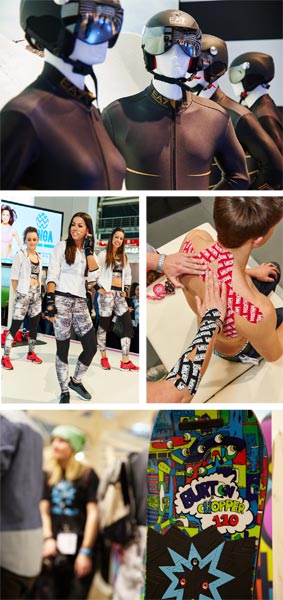 From 5 to 8 February, over 80,000 visitors from more than 100 countries visited the annual fair ISPO Munich where 2,585 exhibitors presented new trends - from sports wear to sport accompanying products like The Luuv, a camera stabilizer for action videos. The Luuv is one of the products which received the ISPO Award 2015; the camera stabilizer is 'Product of the Year' in the category 'Action'. During the last days, ISPO Munich uploaded several videos and posted them via the fair's Facebook page; one of them concerns 'The Luuv' (video) and shows some action scenes. Most of the (English language) ISPO reports are interviews which were held directly at the booths such as at Roxy (skis), Desigual (clothing for sports) or Gore-Tex (textiles).

One of the fair's trend themes alongside to 'Wearable Technologies' was 'Health and Fitness' which was staged with an own section where performances such as the one by TV-personality, fitness coach and Puma testimonial Fernanda Brandao happened.
'Health & Fitness' is an important topic in Europe; from 7 to 13 September 2015, the first 'European Week of Sport' - an initiative by the European Commission, will run under the motto '#BeActive'.
fig.: Insights into the exhibition halls of ISPO Munich 2015, 5 to 8 February 2015. Pictures from above:
Booth of Giorgio Armani S.p.A.
Fernanda Brandao performs her workout 'GINGA by Fernanda Brandao' at the ISPO 'Health & Fitness Stage'. (Photo: (C) www.frommel.de).
Insight into the 'Health & Fitness Forum'.
View at the booth of Burton with one of the brand's snowboards with comic art.
All photos: (C) Messe München International.


more confashion>