Gender-crossing fashion and vegetable dyed fabrics
...two themes which can be found at the collections by Vivienne Westwood for Fall/Winter 2014/15; on view on this page (left, video above 0:43 min) Gold Label women's wear and (right) the same item worn by a male model on the catwalk of the Vivienne Westwood 'Man' presentation. The knit piece was colored with vegetable dye and crosses the borders of female-male. Designers of the 'Unisex'-line are Vivienne Westwood und Andreas Kronthaler. The fashion items carry slogans such as "What's good for the planet, is good for the economy, what's bad for the planet is bad for the economy."
Two of Vivienne Westwood's tips are: buy consciously - better less, but items which resist times longer, and share clothing items with your friend or partner.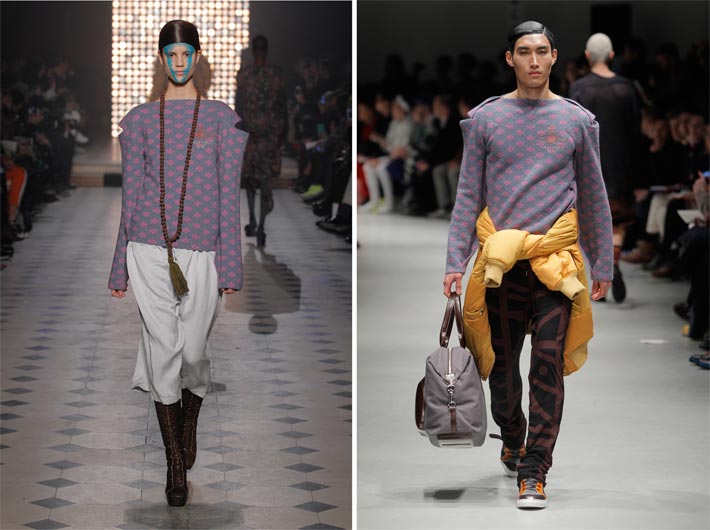 more confashion>