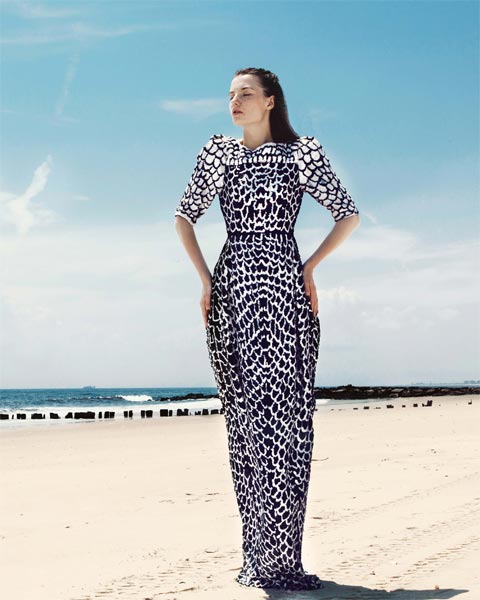 Designers at the couture salon 'Runway Vienna', 5 January 2015

Evening gowns for winter, spring and summer dance events

The couture salon 'Runway Vienna' is probably one of the most interesting new places for Austrian designer fashion that started in 2014. The collaboration of designers with 'Runway Vienna' was made public with an evening and ball gown couture show at the store at Petersplatz (video below) for customers who are searching for new outfits for Viennese dance events such as the upcoming Blumenball (transl. 'Flower Ball', 16 January), Wiener Ball der Wissenschaften ('Vienna Science Ball', 31 January), Wiener Opernball (12 February) or Life Ball (16 May), to mention only four from a long list which spans over months inclusively summer.

Alexis Fernandez Gonzalez is the owner of 'Runway Vienna' and started officially on 23 September 2014. Fashionoffice looked through the designer list on the store's website and found there known (Eva Poleschinski - photo) and new names (Katrin Kafka or Simon Barth) whose evening dresses were even part of the latest runway show (video).
fig.: ep_anoui by Eva Poleschinski Fall/Winter 2014/15; photo by Meg Urbani. Eva Poleschinski was one of the most active Austrian designers in 2014; she received the 'Designer of the Year 2014' award at the 'Vienna Awards for Fashion & Lifestyle', one of her dresses was chosen by Eurovision Song Contest winner Conchita Wurst (for example) and in October, Poleschinski opened an own store at the Vienna International Airport.
Video 'Runway Vienna' couture show filmed by StyleGuide TV (credits on youtu.be/pLA5ZOOPjjo):