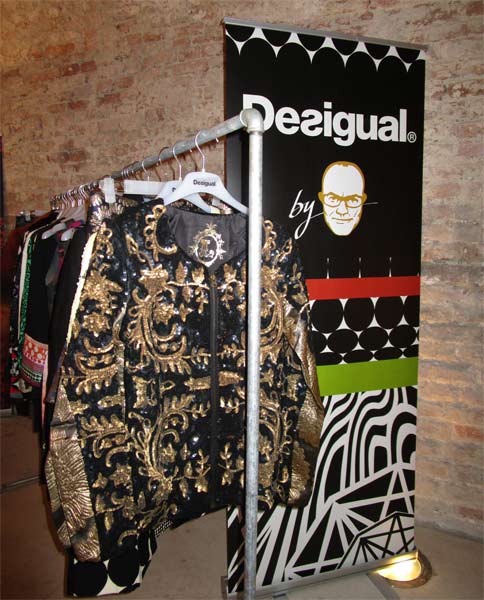 Vienna Insight
by Karin Sawetz, publisher Fashionoffice
(5 June 2014)
What are fashion press days?
Yesterday, I attended the fashion press day of the Spanish label Desigual at Palais Coburg in Vienna.
In the last days, media strategies, advertising, photography and other things around publication (such as net neutrality) were themes on Fashionoffice. Today, it's the 'press day' which deserves a closer view; this day is made for journalists for getting insights into upcoming collections such as the Capsule Collection by Christian Lacroix for Desigual Fall/Winter 2014/15. Press agency employees in the field fashion are in the most cases female, the same with fashion journalists who are mainly women - there is almost no chance to meet a man in this business! The press ladies are guiding editorial writers through collections and speak during the walk about the looks. Christian Lacroix for example, turned the typical colorful flower prints of the label into Haute Couture inspired rich embroideries like the golden sequins pattern on the jacket with bomber/sports appeal; the style of the pattern makes me (personally) think of late Middle Ages/Renaissance book illustrations - last mentioned is not a provided information but my subjective association. Items of the collection can be viewed at the video online (starts at 12min21sec).
The Christian Lacroix x Desigual Capsule Collection FW14/15 has an own logo (on view on the image below, right).